Friluftsskulptur i Oslo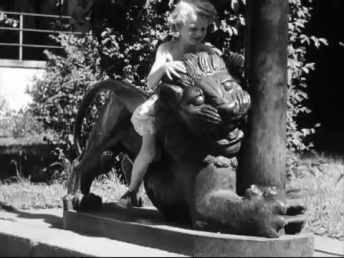 Year:
1953
Country:
Norway
Section
:
documentary
Tags:
boy
,
girl
Description:
Here, the city's sculptures are shown on a continuous tape, while a narrator explains where it is, what it is/what it is called and who made it.
The Nansen bust at the Town Hall. Garborg and Kinch at Deichmann (NB! previously open Arne Garborgs plass). Andreas Munch in Olaf Rye's place. Olafia. Fernanda Nissen by Anna Sætne at Sagene school.
The co-operative movement in Dehli's square. The Lincoln and Roosevelt Monuments. Per Palle Storm's memorial at Akershus. The lions at the Storting. The lion group at St. Hanshaugen. The Wolf Stairs at Ila. Dyre Vaa's adventure sculptures at Ankerbrua. The bull fountain at Torshov. Foal by Per Hurum in Torshovparken. Boy on dolphin at Vestkanttorget. Bislet bathroom. The wave at Skillebekk. The girl at St. Hanshaugen. Sehested place. Mother and child by Kai Nielsen in Frognerparken. Frogner Park. The whole horse at the Seamen's School. More around the Town Hall.
Video Added:
19.03.2022