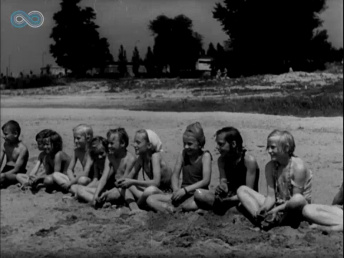 Wczasy w mieścieDate:
01.08.1951
Country:
Poland
Section
:
chronicle
Tags:
boy
,
girl
,
summer camp
,
swimming
Description:
Young people walking to the building in the background.
Young people playing chess on the terrace of the building.
Children having a meal. Youth on deckchairs. Children running up the stairs. The instructor teaches children to swim. Young people learning sailing signals. Learning to swim. Youth in a rowing village. Youth in a canoe on the Vistula. A sailboat sailing on the Vistula.
Video Added:
18.08.2023